Automating Your Life Easily with Smart Scenes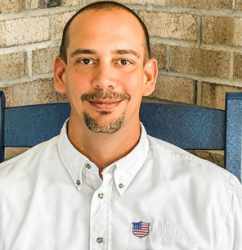 Latest posts by Nathan Taylor
(see all)
Wouldn't it be great if you had a magic button that automatically took care of things around the house for you? If you have the Scenes feature we make available on your smart home security app, you already do. In fact, Scenes gives you more than one button: Home, Away, Sleep and Wake Up. Each one is configured for those times of day where you need to adjust multiple functions at the same time. Those times of day include:
Arriving Home
When you arrive home from work, the last thing you want to see is a dark house. By tapping on the Home button, you can tell your system to turn on the interior lights and unlock the front door. All of those commands are built into the Home scene. Want to add the porch light to those commands? No problem.
Leaving the House
Leaving the house for the day or evening? Tap the Away button to tell your system to set your alarm, lock your front door, close your garage and your adjust your thermostat to save energy. Now, you're ready to leave with the peace of mind you need while you're away.
Going to Bed
At bedtime, you'll want lights to go off and doors to lock. Your Sleep button can do that, no problem. You may also want turn your thermostat down so it's cool enough to go to sleep. And how about the alarm? You can set the alarm with the Sleep button too, to make sure it's protecting you from intruders all night long.
Waking Up
What do you need your system to do when you wake up? For many people, it's turning on some of the lights, raising the temperature in the house by a few degrees and disarming the security system so that family members can leave the house without worrying about the alarm. That's what you can do with the Wake Up button.
This isn't just about automating your home security system. This is about automating your life. To learn more about the Scenes feature on your smart home security app, contact TCS Fire & Security. We look forward to hearing from you.
About TCS Fire & Security
Taylored Control Systems, LLC is a company founded and operated by security installers. We have a reputation for fielding the best installers in the region, which brings our clients to us! Call us at (910) 484-0700 to discuss your residential or business security needs.