What to Look for in a Doorbell Camera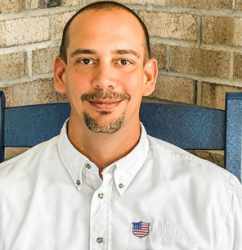 Latest posts by Nathan Taylor
(see all)
If you're more than a few decades old, then you remember life before caller ID – that time in history when people picked up a ringing phone without knowing who was on the other end.  These days, it's something most of us can't imagine doing. We value our privacy and security too much.
Why shouldn't it be the same when it comes to answering our doors? If anything, knowing who's on the other side of the door is even more important than knowing who's on the other end of the phone. That's where a doorbell camera comes in. This small security device gives you the ability to know who's there before you or anyone in the family answers.
Now that you understand the importance of a doorbell camera, how do you know what features to look for when buying one? Here's what you want your doorbell camera to offer. 
Motion-powered alerts. You want a doorbell camera that uses its motion sensor technology to trigger not only the video recording, but also an alert to your cell phone. When you receive the alert, you can watch a live video clip of the person in your doorway. The alerts are perfect for being notified of porch thieves or prowlers, but they're also helpful to see when kids or elderly parents are leaving the house.
Two-way audio communication. You want a smart doorbell camera with a two-way audio feature that enables communication with whoever is at your door. As you speak to them through your phone, they can hear you through the doorbell camera (and respond if necessary). Whether it's an unwelcome visitor you tell to leave or a welcome visitor you tell to hang on until you get there, the two-way audio capability is a must-have feature for your doorbell camera.  
Sharable video clips. Your doorbell camera is an excellent crime deterrent on its own, but the ability to share your video clips can help you deter crime in your entire neighborhood. By downloading your clips to your phone and sharing them on social media, you can show everyone who the intruders and thieves are. Then, your friends and neighbors can be on the lookout – and once the criminals see themselves online, they're less likely to act again.  
To learn more about buying a smart doorbell camera, contact us at TCS Fire & Security. We would love to answer your questions.
About TCS Fire & Security
Taylored Control Systems, LLC is a company founded and operated by security installers. We have a reputation for fielding the best installers in the region, which brings our clients to us! Call us at (910) 484-0700 to discuss your residential or business security needs.