Connecting Smart Locks to Home Security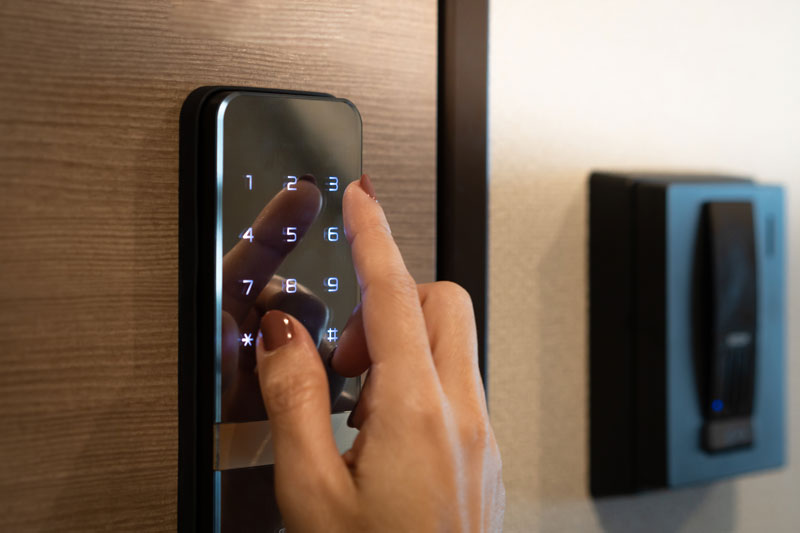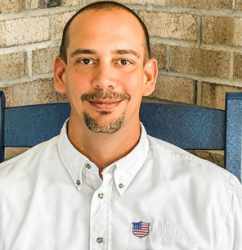 Latest posts by Nathan Taylor
(see all)
Some smart home devices are nice to have, while others are must-haves. One smart home device that has become a clear must-have in recent years is the smart lock, which is a keyless lock that allows you to open a door without a traditional door key. Instead of an outdated door lock, you'll have a numeric keypad that unlocks the door when the right code is entered. Using this "codes over keys" technology means never having to worry about losing your house keys again.
After you trust us to professionally install a smart lock on your front door, you'll be able to control it remotely using the home security app on your mobile phone. The smart lock connects to your home's WiFi, making this added convenience possible and allowing you to manage access to your home from wherever you are.
More Smart Lock Advantages
A smart lock also means having these advantages:
 Using your smartphone to open the front door from anywhere.
 Having up to 30 unique access codes for the people you trust most.
Having temporary codes for overnight guests or other VIPs.
 Receiving text alerts with important reminders, like when to lock up.
Connecting to Other Smart Home Devices
Your smart lock can also connect to other important home security devices, like your doorbell camera. When there's a package at the door, you'll be able to use the two-way speaker to ask the driver if he or she can place your package inside after you unlock the door remotely with your smartphone. As the driver walks away, use your phone to lock back up. Now, your package is safe and your home remains secure.
Other home management devices can also be connected, like Google Home or Amazon Echo. Imagine saying, "Hey Alexa, unlock the front door" to let your dinner guests in while you're still in the kitchen cooking.
And if you have Scenes enabled in your system (a feature that enables a series of commands with one touch), you can incorporate your smart lock into any Scene you choose. That could mean locking the door, arming the system, turning off the lights and setting the thermostat with a single tap on your phone.
Custom Rules for Smart Locks
Another way to put your smart lock to work is by creating custom rules for it. Consider setting rules that:
 Lock your door automatically after a certain period of time.
 Arm your security system whenever the door is locked.
 Turn on the lights when you unlock the front door.
A smart lock doesn't merely replace keys. It can actually help you put your home on autopilot so life can run a little more smoothly. If you'd like to learn more about smart locks, call TCS Fire & Security today. We would love to answer your questions.
About TCS Fire & Security 
Taylored Control Systems, LLC is a company founded and operated by security installers. We have a reputation for fielding the best installers in the region, which brings our clients to us! Call us at (910) 484-0700 to discuss your residential or business security needs.